Rooms & Relaxation
Fondly equipped rooms & suites will make your time with us an unforgettable experience. Tradition meets a modern spirit, comfort meets originality, an active lifestyle meets coziness.
Gift your body the relaxation and quality time it needs and lay yourself down in our comfortable beds like sleeping on clouds.
Cuisine & Pleasure
Tradition meets a modern spirit is key in our kitchen as well! For us this means traditional, down-to-earth ingredients of high qualityand absolute freshness right out of our neighborhood, which can be experienced in each and every of our dishes.
Close to nature, regional ingredients and simply good taste are the central theme of our cuisine.
Activities
Trips on bare feet, with the bicycle or with electric support on an e-bike, or simply undisturbed, sensual time for two: we guarantee a relaxing, unwind time out at our Landhotel Goldenes Kreuz.
We offer a variety of arrangements for hiking, exciting excursions to wander or with (e)-bike or arrangements for togetherness.

In Saubersrieth near Moosbach
Enjoy the nature
Welcome in the Landhotel Goldenes Kreuz between Upper Palatinate Forest and the Bavarian Forest
Our 3-Star Hotel Goldenes Kreuz in Saubersrieth near Moosbach, located exactly between the Bavarian Forest and the Upper Palatine Forest at the Autobahn A6 near Vohenstrauß and Waidhaus, is a well made mix of tradition and modernity, the best service and culinary finesse from the kitchen and winery.
Our hotel in the heart of the Upper Palatinate is a place to relax with your family but is also recommended as a stopover for your business trip. The love and passion of our hotel is reflected in every detail of our lovingly furnished country hotel.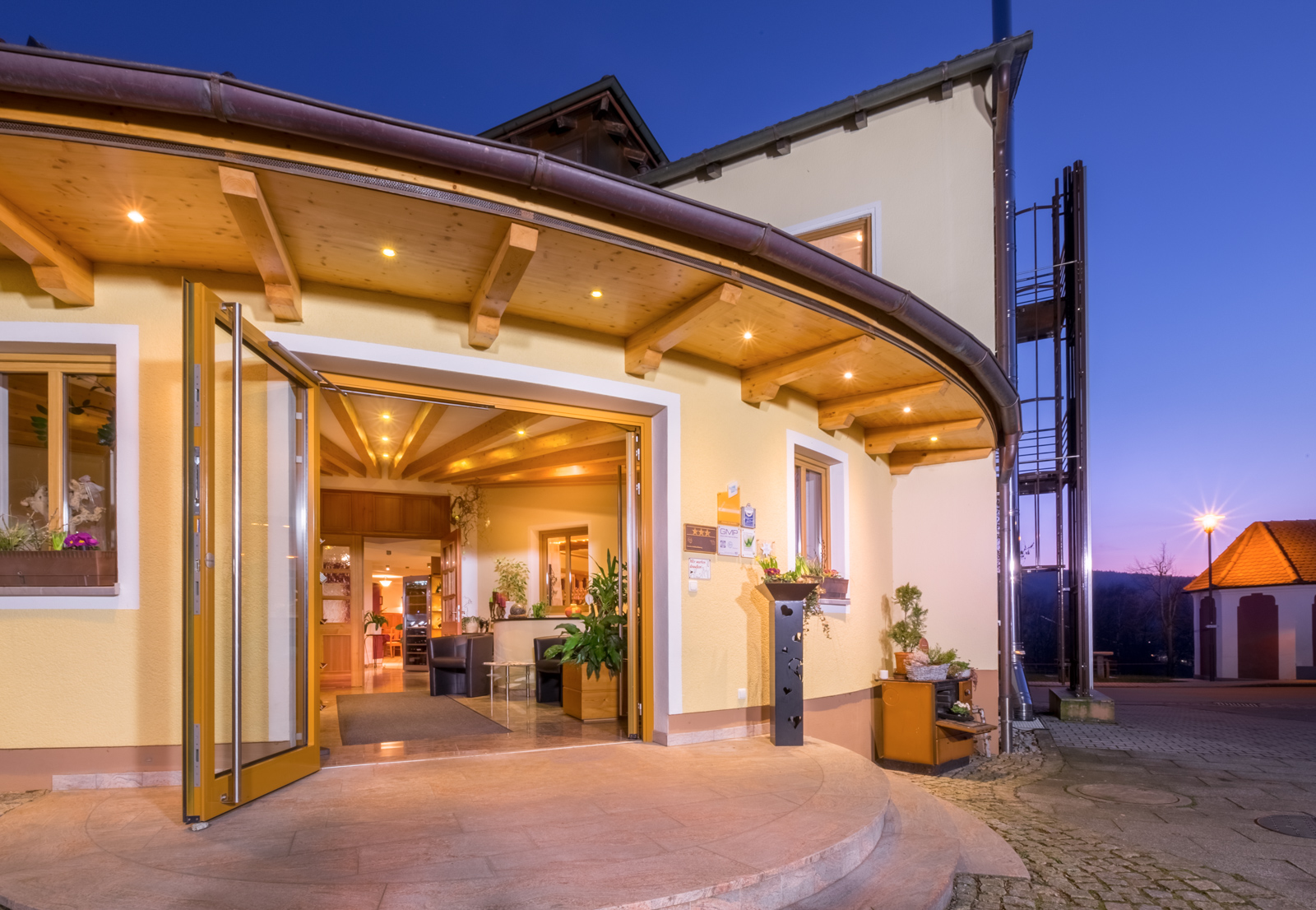 Whether it is a vacation to relax or to celebrate birthdays, weddings and other festivities, we will fulfill all your wishes.
Visit our hotel and experience days of relaxing as well as enjoying our beautiful nature and Bavarian culture. From vast meadow landscapes and idyllic small rivers to historical buildings from the Upper Palatinate. Explore the landscape in the nature park land of the Upper Palatinate Forest – The Green Roof of Europe by bike, e-bike, motorcycle or by feet and experience both relaxing and having a wonderful time.
We want to make your stay an unforgettable experience, which you can fully enjoy. Daher stellen wir unsere Hausgäste unsere E-Bikes kostengünstig zur Verfügung.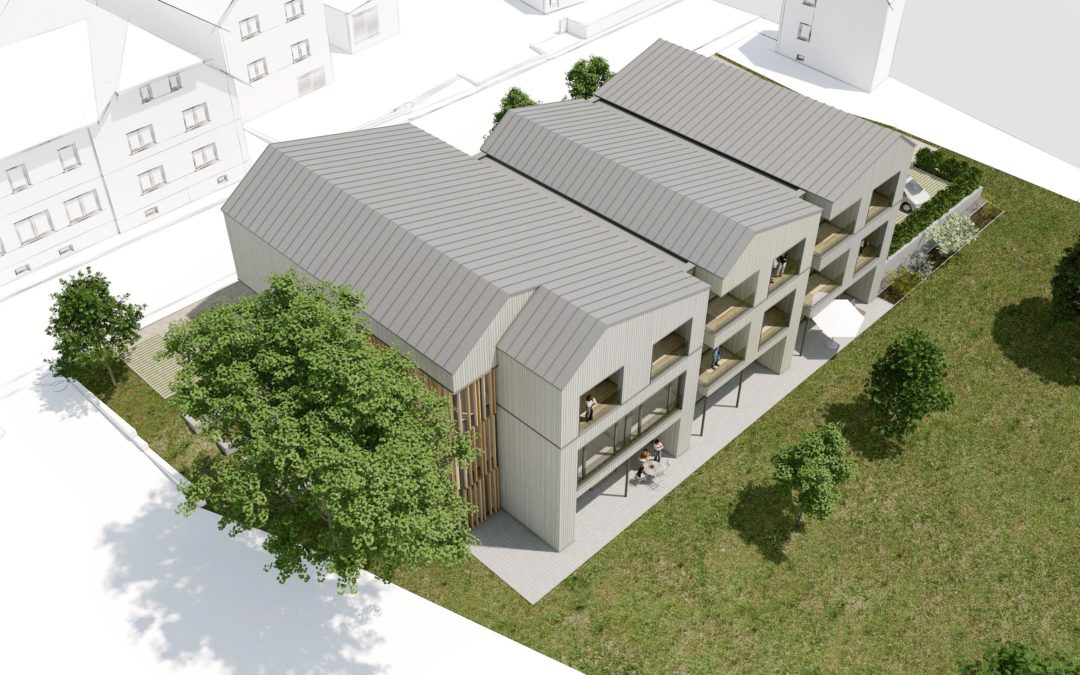 The groundbreaking has been done, the expansion has begun. In about two years we plan to open another hotel building right next to the main building. Sustainably built, modernly furnished and wonderfully integrated into the environment.
read more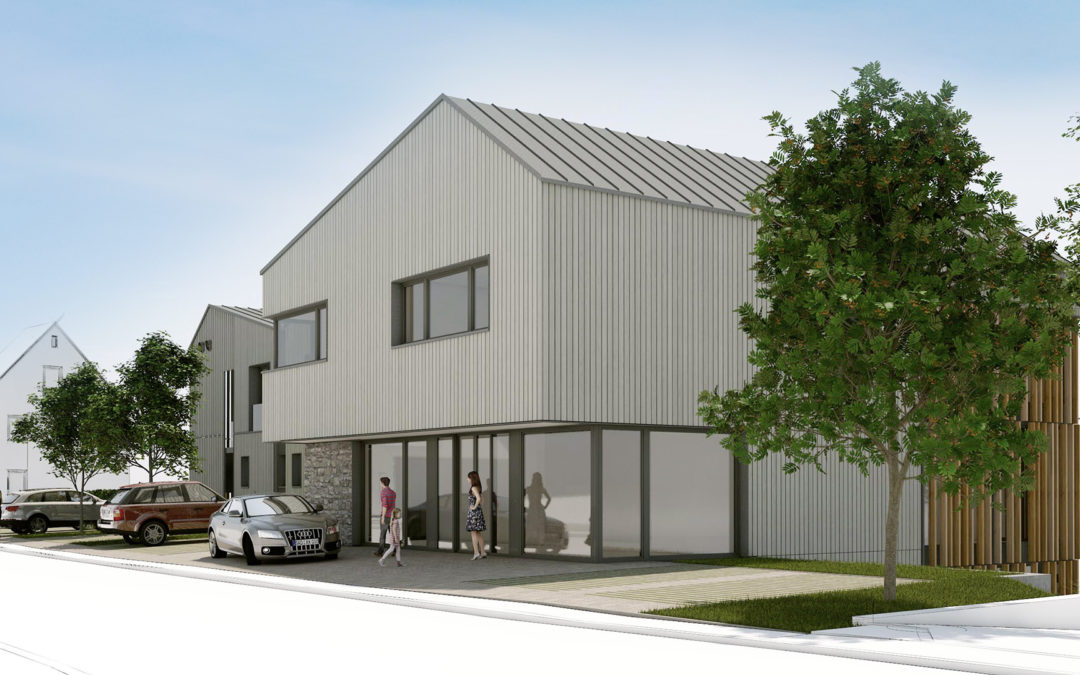 The bare brickwork is done! In mid-2022 we plan to open our extension with a new conference room, modern rooms made from sustainable materials, high energy efficiency and a relaxing atmosphere!
read more